Re-entry allows students who have not been continuously enrolled, but wish to enroll in a future semester, have the opportunity to re-enter without following the formal admissions process. In order to be eligible for re-entry, a student must have a CGPA that meets the SAP requirements (see Satisfactory Academic Progress (SAP) Policy). Students who have been permanently dismissed will not be allowed to re-enter.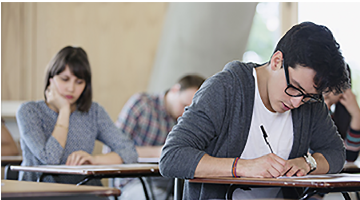 Financial Aid Recipient Responsibility after Withdrawal
Students who withdraw from the term and/or University are allowed to re-enter by completing the University Re-entry Application. Re-entry is allowable for three semesters following the last day of the term where enrollment was verified. Students who do not meet the re-entry requirement and wish to continue their studies at CHU are required to complete a new application for admission.
Re-entry for International Students on F-1 Visa
A student who withdraws from the term and/or fails to enroll at the next semester start date requires a new I-20 for re-entry to the University. F-1 students must maintain continuous enrollment except during recognized school holidays.
Degree students must maintain continuous enrollment during their semester break by submitting a break request form to the Registrar's office. The SEVIS record for a student will be terminated by CHU if the student fails to enroll in classes by the next enrollment period start date, even if the student is outside of the United States.
Students who have their SEVIS record terminated need to provide evidence of good standing with the University to be issued a new I-20 for re-entry. Students may also be required to apply for a new visa.