Accounting
Bachelor of Arts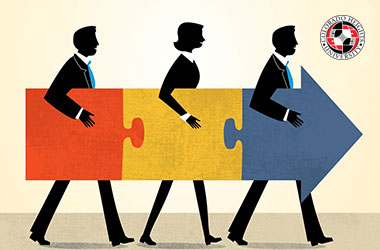 Coursework Location(s)
Main/Tucson

Areas of Interest
Business, Economics & Entrepreneurship
Law, Policy & Social Justice
Architecture, Planning & Development
Arts & Media
Communication, Journalism & Public Relations
Culture & Language
Education & Human Development
English & Literature
Interdisciplinary Studies
Philosophy & Religious Studies
Social & Behavioral Sciences
Prepare to become a change-maker and a thought leader in a global economy that spans the Caribbean, North America, Latin America, Africa and Europe. The Bachelor of Arts in Africana Studies investigates the historical and contemporary experiences of Africana peoples and how they are shaped by gender, class, race and global conditions. Students choose from one of three emphases: African American History, Culture & Aesthetics; Comparative Global African Diaspora; or Performance, Media, & Digital Africana Studies. This interdisciplinary major gives students essential professional skills applicable to many careers, including the ability to understand people from any background; writing; critical thinking; public speaking; creativity; leadership; and initiative. Classes focus on literature, history, culture, film, technology, arts, politics and more. The program is a leader in digital learning and boasts the nation's first Hip-Hop minor. Students are supported by faculty and a network of community leaders, with opportunities for internships, study abroad and more.
Learning Outcomes
Demonstrate an understanding of the different and shared historical and contemporary experiences of the Africana world.
Develop diversity and intercultural competencies (focusing on issues of race, color, class, and gender)
Acquire and apply digital literacies and technological competencies as they apply to the Africana experience.
Expose students to engagement and global education related to the Africana experience.
Furnish and equip students with critical thinking and analytical skills that can be used in addressing challenges affecting the Africana communities.
Sample Courses
AFAS 223: African Philosophical Worlds
AFAS 303: Black Womanist Writers
AFAS 468: Government and Politics of Africa
Career Fields
Education,Film and media,Law,Politics,Social services
Level of Math
LEVEL OF SECOND LANGUAGE
Sample Plans 2020 - Accounting
First Year
1st Semester
Credits
ENGL 101 - First Year Composition
3.00
Second Language
4.00
Math
3.00
Tier I General Education
3.00
2nd Semester
Credits
ENGL 102 - First Year Composition
3.00
Second Language
4.00
Tier I General Education
3.00
Tier I General Education
3.00
General Elective
3.00
Second Year
3rd Semester
Credits
Second Language
4.00
AFAS 200- Intro to Africana Studies
3.00
Tier I General Education
3.00
Tier I General Education
3.00
General Elective
2.00
4th Semester
Credits
Second Language
4.00
AFAS 209 - African American History
3.00
AFAS 220 - Intro to African American Studies
3.00
Tier I General Education
3.00
Minor
3.00
---
Third Year
5th Semester
Credits
AFAS 302 - Africana Studies Research Approaches
3.00
Tier II General Education
3.00
Tier II General Education
3.00
Minor
3.00
Upper Division Gerneral Elective
3.00
6th Semester
Credits
Upper Division AFAS Elective
3.00
Upper Division AFAS Elective
3.00
Minor
3.00
Tier II General Education
3.00
Upper Division Gerneral Elective
3.00
Fourth Year
7th Semester
Credits
Upper Division AFAS Elective
3.00
Upper Division AFAS Elective
3.00
Upper Division Minor Course
3.00
Upper Division Minor Course
3.00
Upper Division Gerneral Elective
3.00
8th Semester
Credits
AFAS 498 - Capstone
3.00
AFAS Elective
3.00
Upper Division Minor Course
3.00
Upper Division Gerneral Elective
3.00
Upper Division Gerneral Elective
3.00
---